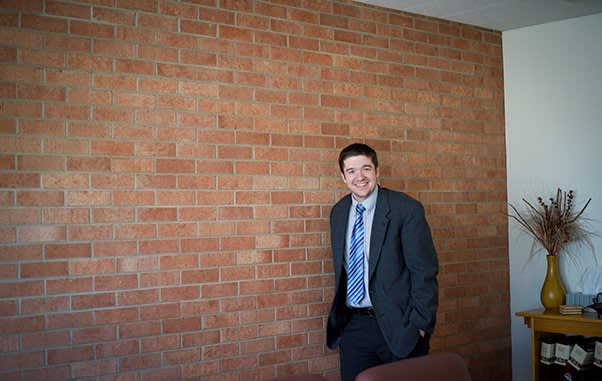 After graduating from the University of Dayton School of Law in 2011, I gravitated towards a variety of transactional-based practice areas, including real estate, business, estate planning, and bankruptcy. These areas opened a gateway for me to intricately strategize the complex issues of my clients, master the facts of their case, and get from point "A" to "B" in the most effective way possible. Entering into these fields has fueled my passion for guiding people through difficult financial situations regardless of the circumstances surrounding them.
What led me to Ellison & O'Connor, LLC is the personalized attention the firm always strives to provide for each client, whether at the initial phone call or greeting at the door. Our close-knit, family-run firm, interlaced with decades of legal experience, enables me to provide clients with the one-on-one attention they deserve. During the initial meeting, I put myself in my client's shoes and counsel them through any financial struggles until the best possible outcome is reached.
I make it clear to my clients that they're not alone when it comes to resolving their financial circumstances. We are in this together.
My goal is to keep my clients well-informed and involved throughout the decision-making process when it comes to handling their financial restructuring. I provide honest recommendations in achieving the best-case scenario as well as simultaneously considering my clients' individual needs and catering to them.
I ensure that I am always accessible to answer any legal questions about my clients' cases, which is one of my key strengths when it comes to building a long-lasting relationship with them. I not only think of the present financial circumstances of my clients but also what might happen in the long run. That way, they always feel like they're in good hands moving forward.
AREAS OF PRACTICE
Real Estate

Business

Landlord/Tenant

Estate Planning

General Litigation

Creditor's Rights

Foreclosures

Chapter 7 and Chapter 13 Bankruptcies
BAR ADMISSIONS
Member of the Wisconsin State Bar Association

Member of the Marathon County Bar Association

Licensed to practice law in the Federal Eastern and Western Districts of Wisconsin
EDUCATION
Graduated from Marquette University in 2008 with a major in political science and a minor in theology.

Graduated from the University of Dayton School of Law in 2011
PROFESSIONAL ASSOCIATIONS & MEMBERSHIPS
Member of the Wisconsin District 16 Office of Lawyer Regulation

Board Member of Habitat for Humanity of Wausau

Board Member of Faith in Action of Marathon County

Member of the Lions Club