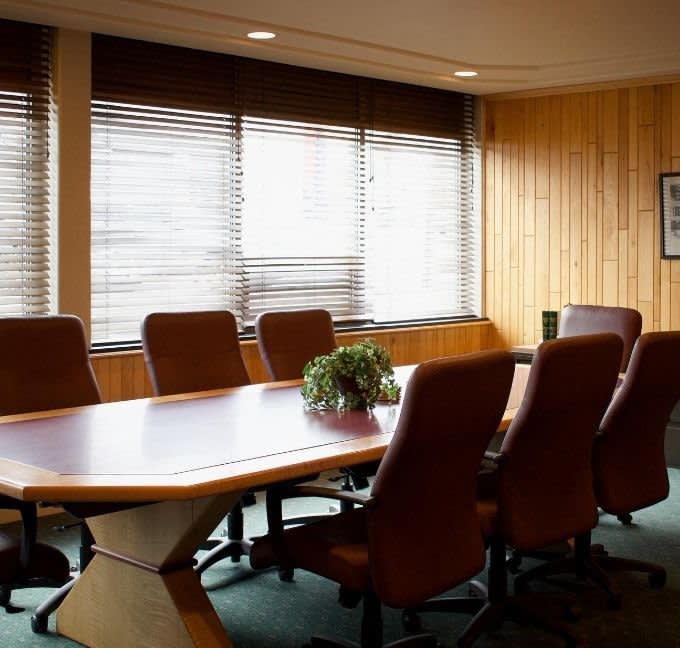 We are a Wausau, Wisconsin, law firm of competitive litigators who enjoy trial work and many other aspects of the law. Ellison & O'Connor, LLC, is the continuation of a firm established in 1883. For over 130 years, our firm has served clients in the Wausau and Central Wisconsin to resolve their legal concerns. Our firm represents individuals and small
businesses in civil and criminal matters. We are an ideal law firm for many types of clients interested in excellent legal services at competitive rates. Whether you are concerned about a divorce, car accident, business dispute or guardianship, our firm's easily accessible office, flexible and competitive payment options and willingness to travel make us an easy choice.
SKILLED TRIAL AND BUSINESS LAWYERS
Our firm's attorneys have over 55 years of combined legal experience. Mr. Ellison is a former District Attorney who enjoys trial and litigation. Our firm has extensive appellate experience with regular appearances before the Wisconsin Court of Appeals including the Wisconsin Supreme Court and 7th Circuit Court of Appeals.
When representing clients, we identify each client's unique needs and present the potential range of options and consequences. In this way, our attorneys guide potential clients through the entire case to achieve the best outcome.
Our support staff at Ellison & O'Connor, LLC, is equally experienced. The firm's three paralegals have 95 years of combined experience. As the first point of contact for most clients, the firm's support staff is key to the firm's delivery of excellent, compassionate and reliable legal services. We are a collaborative legal firm, and we will work to resolve your legal problems.
For additional information about our firm's attorneys, please consult the links below.
To discuss the details of your family law, criminal law, personal injury or business litigation case, please email our office.